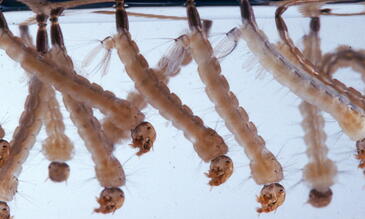 The insect rearing facility has 5 temperature and humidity controlled state of the art insectaries.
We rear and maintain a large repository of both insecticide susceptible and resistant mosquitoes of the genera Aedes, Anopheles and Culex, for on-site laboratory testing. Climatic variables, including day length, lighting levels, temperature and humidity, can be adjusted in our insectaries to ensure all our mosquito species are reared and housed in optimal conditions.
Resistant colonies are all maintained under regular insecticide selection pressure and are regularly profiled to confirm their resistance phenotype.  We also use molecular tools to screen our colonies for known insecticide resistant alleles.
Further details of the resistance mechanisms and phenotypes for each colony is available.
LITE also has access to additional insecticide resistant strains reared by the Department of Vector Biology at LSTM so please get in touch if you have specific requirements or would like to know more about alternative populations for testing.