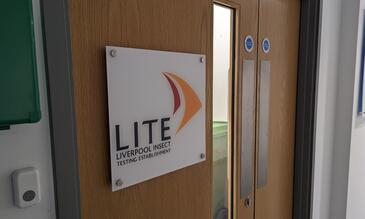 The Liverpool Insect Testing Establishment tests vector and pest control products against a wide range of mosquito populations for commercial and academic partners.
LITE was established in 2011 by the Vector Biology Department (VBD) at the Liverpool School of Tropical Medicine (LSTM) in partnership with the Innovative Vector Control Consortium (IVCC). In 2022, LITE transferred to LSTM's subsidiary company iiDiagnostics, which is owned and managed by the LSTM group.
LSTM is the first institution in the world dedicated to tropical diseases and has been delivering excellent research and education since 1898. The VBD is world renowned for its research on mosquito control and insecticide resistance in disease vectors and provides technical advice to LITE. The VBD regularly establishes new mosquito colonies as part of its collaborative research with partners in malaria and dengue endemic countries to identify new insecticide resistance mechanisms. Being integrated within the VBD help to ensure that our mosquito colonies reflect the resistance mechanisms evolving in field populations and that new methodologies and knowledge inform the services offered by LITE.