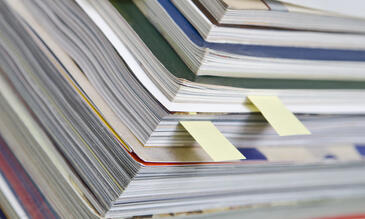 The Residual Efficacy of SumiShield™ 50WG and K-Othrine® WG250 IRS Formulations Applied to Different Building Materials against Anopheles and Aedes Mosquitoes. Lees RS, Praulins G, Lissenden N, South A, Carson J, Brown F, Lucas J, Malone D. The Residual Efficacy of SumiShield™ 50WG and K-Othrine® WG250 IRS Formulations Applied to Different Building Materials against Anopheles and Aedes Mosquitoes. Insects. 2022; 13(2):112. https://doi.org/10.3390/insects13020112
Review and Meta-Analysis of the Evidence for Choosing between Specific Pyrethroids for Programmatic Purposes. Lissenden, N.; Kont, M.D.; Essandoh, J.; Ismail, H.M.; Churcher, T.S.; Lambert, B.; Lenhart, A.; McCall, P.J.; Moyes, C.L.; Paine, M.J.I.; et al. Review and Meta-Analysis of the Evidence for Choosing between Specific Pyrethroids for Programmatic Purposes. Insects 2021, 12, 826. https://doi.org/10.3390/ insects12090826
New insecticide screening platforms indicate that Mitochondrial Complex I inhibitors are susceptible to cross-resistance by mosquito P450s that metabolise pyrethroids. Lees RS, Ismail HM, Logan RAE, Malone D, Davies R, Anthousi A, Adolfi A, Lycett GJ, Paine MJI. Scientific Reports. 2020 Oct 1;10(1):16232. doi: 10.1038/s41598-020-73267-x. 
A testing cascade to identify repurposed insecticides for next-generation vector control tools: screening a panel of chemistries with novel modes of action against a malaria vector.Lees R, Praulins G, Davies R, Brown F, Parsons G, White A, Ranson H, Small G, Malone D. Version 2. Gates Open Res. 2019 Jul 10;3:1464. doi: 10.12688/gatesopenres.12957.2. eCollection 2019.
Characterisation of Anopheles strains used for laboratory screening of new vector control products. Williams J, Flood L, Praulins G, Ingham VA, Morgan J, Lees RS, Ranson H. Parasit Vectors. 2019 Nov 5;12(1):522. doi: 10.1186/s13071-019-3774-3.
Repurposing isoxazoline veterinary drugs for control of vector-borne human diseases. Miglianico M, Eldering M, Slater H, Ferguson N, Ambrose P, Lees RS, Koolen KMJ, Pruzinova K, Jancarova M, Volf P, Koenraadt CJM, Duerr HP, Trevitt G, Yang B, Chatterjee AK, Wisler J, Sturm A, Bousema T, Sauerwein RW, Schultz PG, Tremblay MS, Dechering KJ.Proc Natl Acad Sci U S A. 2018 Jul 17;115(29):E6920-E6926. doi: 10.1073/pnas.1801338115. Epub 2018 Jul 2.
The role of windows of selection and windows of dominance in the evolution of insecticide resistance in human disease vectors. South A, Lees R, Garrod G, Carson J, Malone D, Hastings I.Evol Appl. 2019 Dec 10;13(4):738-751. doi: 10.1111/eva.12897. eCollection 2020 Apr.PMID: 32211064  
Cytochrome P450 metabolic resistance (CYP6P9a) to pyrethroids imposes a fitness cost in the major African malaria vector Anopheles funestus.Tchouakui M, Riveron Miranda J, Mugenzi LMJ, Djonabaye D, Wondji MJ, Tchoupo M, Tchapga W, Njiokou F, Wondji CS.Heredity (Edinb). 2020 May;124(5):621-632. doi: 10.1038/s41437-020-0304-1. Epub 2020 Mar 10.PMID: 32157181
Positional cloning of rp2 QTL associates the P450 genes CYP6Z1, CYP6Z3 and CYP6M7 with pyrethroid resistance in the malaria vector Anopheles funestus.Irving H, Riveron JM, Ibrahim SS, Lobo NF, Wondji CS.Heredity (Edinb). 2012 Dec;109(6):383-92. doi: 10.1038/hdy.2012.53. Epub 2012 Sep 5.
Mapping a quantitative trait locus (QTL) conferring pyrethroid resistance in the African malaria vector Anopheles funestus.Wondji CS, Morgan J, Coetzee M, Hunt RH, Steen K, Black WC 4th, Hemingway J, Ranson H.BMC Genomics. 2007 Jan 29;8:34. doi: 10.1186/1471-2164-8-34.
Pyrethroid resistance in an Anopheles funestus population from Uganda.Morgan JC, Irving H, Okedi LM, Steven A, Wondji CS.PLoS One. 2010 Jul 29;5(7):e11872. doi: 10.1371/journal.pone.0011872.
Gene Amplification, ABC Transporters and Cytochrome P450s: Unraveling the Molecular Basis of Pyrethroid Resistance in the Dengue Vector, Aedes aegypti. Bariami V, Jones CM, Poupardin R, Vontas J, Ranson H (2012)/ PLoS Negl Trop Dis 6(6): e1692. https://doi.org/10.1371/journal.pntd.0001692
 The toxicity of angiotensin converting enzyme inhibitors to larvae of the disease vectors Aedes aegypti and Anopheles gambiae. Abu Hasan, Z., Williams, H., Ismail, N. et al. Sci Rep 7, 45409 (2017). https://doi.org/10.1038/srep45409